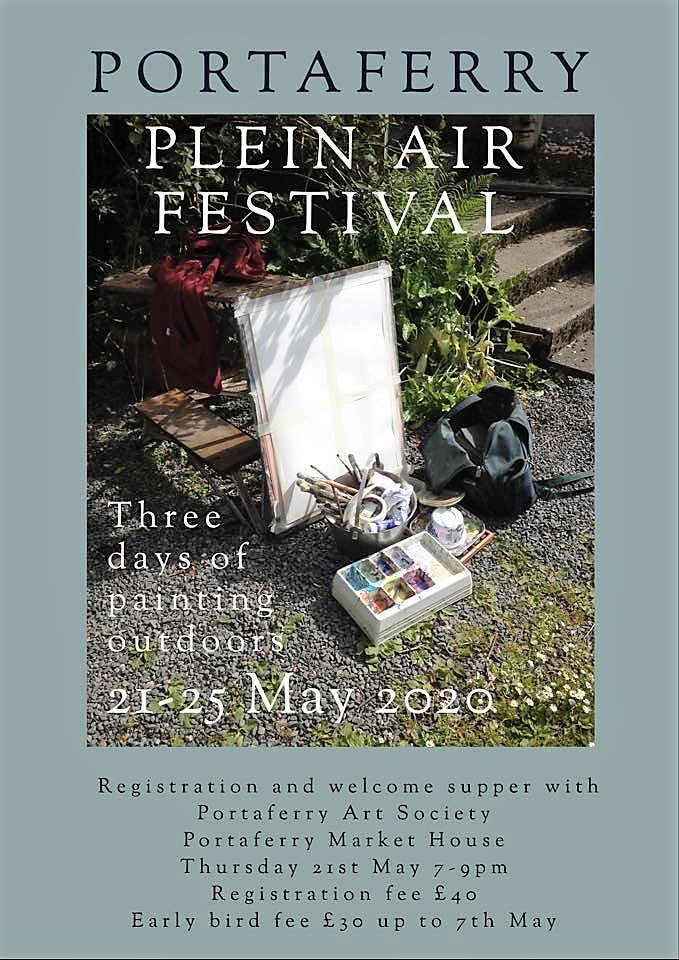 A 5 Day Experience, with 3 Days of Outdoor Painting with Portaferry Art Society.
Portaferry Regeneration have teamed up with Portaferry Art Society in order to sponsor this event with money from the National Lottery Heritage Fund. We want locals and visitors to enjoy this amazing village and realise the potential of their creative skills. The idea of the festival is about experiencing being part of an artistic community, connecting with the heritage of Portaferry; a vibrant, historic village and having fun!
For several years, members of Portaferry of Art Society have been painting together outside and have found the experience both convivial and challenging. A die-hard core, over many cups of coffee (and stronger) developed the idea of creating a Plein Air Festival based in the town to take place from 21st to 25th May 2020. We are excited to bring our first festival of outdoor painting to all lovers of painting "en plein air". Portaferry has much to offer the artist with its "village" feel and its proximity to Strangford Lough, a marine conservation site and a designated Area of Outstanding Natural Beauty.
Dates – Thursday 21st May – Monday 25th May 2020
Feel free to travel to Portaferry each day, or stay over in local accommodation. Details are on the website, for more information check out: https://portaferrypleinair.com/
For those who book before the 7th May, there is an early bird discount of £30 for the entire event! After this date it will be £40.